Let's face it, human beings are creatures of habit. Whether your rituals are a daily coffee run or Sunday morning gym class, an annual apple picking trip or family holiday menu, a monthly date night or weekly Meatless Monday, routines are part of life from the very start.
In our digital lives as well, we seek out routine and regularity. Recipients of your social posts become accustomed to your pacing and grow to expect to hear from you at regular intervals. So whether it's Facebook, Instagram, Twitter or LinkedIn, and whether you post weekly or five times daily, you create an expectation of a relatively consistent cadence. In a prior post, we offered tools and tips that can help you to maintain your social media efficiently and effectively.
Blogs and email newsletters should also follow a regular posting schedule. Once the routine is established — daily, weekly, monthly or quarterly — make it a priority to maintain a predictable cadence and your analytics will show a lift in your blog traffic and email newsletter open rate.
Planning pays off
When I work with clients to create a new blog, I recommend that before we begin to publish, we accumulate six to eight "evergreen" posts. I use the term evergreen because the blog posts are not time sensitive; they are unrelated to current news or seasonality and can be used to maintain cadence when "life happens" … a busy season, a new commitment, a hurricane that causes an extended power outage — or whatever curveball is thrown your way.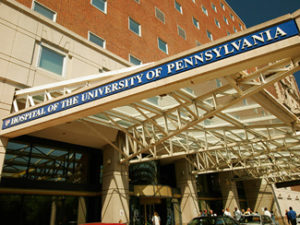 While I am diligent about my own content marketing cadence, I don't always follow my own advice. While I have many half-baked posts in draft form on my blog, I often craft a new post in the days just prior to my regular publication date.
Life happened
So when "life happened" to me, my blog went quiet. I spent almost three weeks away from home, living in hospitals and hotel rooms, and never once turned on my computer. My attention, brain and heart were where they belonged, with my family, at a time when life and death mattered a lot more than blog cadence.
If I'd had blog posts that were fully written, fine-tuned, with tags and SEO complete, would I have published during those dark days? Perhaps not. More likely I could have leaned on my support staff and asked someone to publish for me. But at a minimum, when I started to emerge from the darkest days, getting back on track would have been a bit easier.
Do you have evergreen posts drafted and ready for when "life happens?" If not, perhaps it's a business development initiative to prioritize. If you're a loss for what to blog about, start by reviewing these seven strategies to generate blog topic ideas.
This post was originally published in 2012 and has been updated for relevance and timeliness.