Get To The Point & Stay On Point:
Creating Compelling Content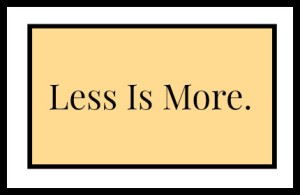 Do you know someone who takes forever to tell a story? Despite their best intentions, they wander off on endless tangents and digress with irrelevant details. By the time it's completed, the point of their story is long lost.
While in a social setting a series of polite nods may be the norm, online disdain is expressed through a swift click away. With the enormous amount of our time spent online, we demand that each interaction be efficient, productive and fruitful. (more…)