Optimize, expand, engage and grow your business
Founded in 2010, Online Amplify™ provides personalized and integrated marketing solutions to help companies grow their brands through an improved online presence and increased visibility. We work with you based on your preference – whether that means offering instruction, tools and expertise, enabling you to handle the items that come naturally — or managing all of your needs as an outsourced marketing department, or a combination.
Speaking for You
We can be your voice online. With Online Amplify as your outsourced marketing department, our expertise will bring your online presence to the next level.
Partnering with You
First creating structure and sustainable processes, we'll model behavior and coach you to simultaneously grow your knowledge and your business.
Teaching You
From the big picture of your online presence, to specific marketing strategies and marketing analytics, we coach you one-on-one or through group training.
About our team
A woman-owned and managed business, our virtual team includes a large network of talented partners who specialize in website design and development, online stores, graphics, logo design, print media, video and more. We can offer you resources with the specialized skills, work style and pricing to match your goals and budget.
We work with clients based on your needs, starting with a complimentary assessment of your online presence and a dialogue about your goals. Based on those learnings, we take on an individual project based on your most critical need, or provide ongoing support to keep your online presence growing.
Online Amplify is a certified vendor offering training programs through the Massachusetts Workforce Training Fund. If you are a Massachusetts-based employer with fewer than 100 employees, you may qualify for partial tuition reimbursements through the Workforce Training Fund. Preview a sample of our courses or contact us with questions.
We are dedicated to providing personalized and integrated solutions to improve the effectiveness of your online presence. By allowing us to focus on building your online visibility and credibility, you can focus on your business priorities. Please contact us to discuss your needs.
About the founder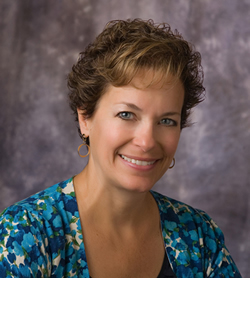 Nancy Wolff Leary is a dynamic, solutions-focused executive with extensive corporate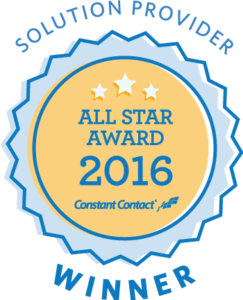 and startup experience. She offers clients customized support based on expertise gained in over 30 years of experience in marketing, web project management, content writing, user experience, SEO and eCommerce.
Managing the pace of marketing in today's digital era is a common concern. Nancy applies a discipline to keep your marketing on track, providing structure, organization and sustainable processes to maximize your visibility and engagement. Her proactive communications style will ensure you're in the loop, without the burden of keeping on top of all the details.
From strategy to execution, Nancy is results-focused, using analytics to assess the effectiveness of marketing tactics and fine-tuning as needed.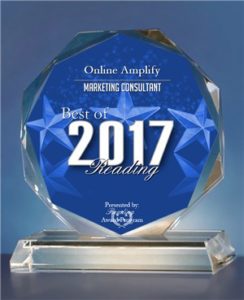 In a constantly evolving industry, keeping current is critical. Nancy stays abreast of the latest information in online marketing, search engine optimization, eCommerce, user experience and web solutions, and is actively engaged with many professional organizations.
A consultant and instructor for the Center for Women & Enterprise, North Shore Community College and other local organizations and consulting groups, Nancy Wolff Leary is also a member of Constant Contact's partner program for email marketing and a certified vendor offering training programs through the Massachusetts Workforce Training Fund. She conducts presentations and teaches courses on timely topics including content marketing and social media.
She serves on the Board of Directors for the Reading-North Reading Chamber of Commerce where she is actively involved in the website and marketing. Nancy launched the Marketing and Membership Committee in 2016 and serves as chair. She also is a member of the Shop Local committee.