Online Amplify works with clients to optimize their online presence — starting with a web presence that is user focused, effective and search engine optimized. The importance of SEO techniques to attract search engines must be complemented by a user-focused site that is responsive to visitors' needs once they land on the site.
We provide individualized solutions to improve all aspects of your online presence on an ad-hoc or ongoing basis – from articulate messaging and content development, to efficient and intuitive eCommerce processes, to optimizing your site for search engines and visitors. Then we engage in a variety of marketing strategies, including blogging, email marketing and participating on forums, communities and social media to share your message and drive traffic to your site.
We adapt our approach based on your marketing stats and website analytics, using the data to assess the effectiveness of specific marketing strategies and to inform our future direction. Whether we handle your marketing or partner with you, we can provide personalized analytics reports to you on a monthly or quarterly basis.
How do blogging, social media and speaking gigs fit in your marketing mix? We translate your big picture goals into channel strategies that make sense for your business model; then create an organized and sustainable process for ongoing marketing.
From identifying the optimal social platforms for your niche and developing your social presence, to coaching you on how to use social media strategically — or managing your accounts on an ongoing basis — we meet your needs for social media support.
We design or refine your website architecture, ensuring natural eye paths to your key conversion goals and user-focused content that resonates, rather than preaches. With straightforward content and logical navigation based on best user experience practices, customers won't click away from your site.
Customer focused, articulate messaging is critical to distinguish your business and connect with potential customers via your website or email, blogs, brochures and other communications. We create content from scratch, edit yours or coach you to competence.
Whether your eCommerce site is still a vision or your online store performance needs a boost, let us be your guide. From store architecture to search filters, product categories to promotions, we'll share best practices for your eCommerce user experience, driving visitors to purchase.
Consider us your outsourced marketing team. We'll oversee a project or process to maintain momentum and ensure no details get missed. We provide web project management, business requirements development, leadership and execution as an integral member of your launch team – leading to highly successful launches.
Free email marketing trial!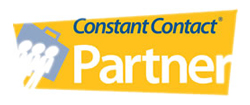 Online Amplify™ is a member of Constant Contact's Partner Program. Sign up for a free trial and let us guide you to success.
Want to learn?
Online Amplify is a certified vendor offering training programs through the Massachusetts Workforce Training Fund. If you are a Massachusetts-based employer with fewer than 100 employees, you may qualify for partial tuition reimbursements through the Workforce Training Fund.
Preview a sample of our courses or contact us with questions.
Our clients say…
"Nancy is exceptional in her commitment and focus on understanding a client's customer base and operations style, key objectives, the relationship of those objectives to their marketing strategies, and her follow through in recommending and crafting tools that fit that business' objectives, skill sets, resources, and operating style."
~ Adam Gibbons, Community Collaborative Consulting