One of the many powerful benefits of blogging is the unique keyword-rich URL of each post. These posts not only increase your online footprint, but also demonstrate authority and signal search engines that your site has fresh relevant content to be shared.
But blogging isn't for the faint of heart. Perhaps you don't write easily. You don't think you have anything to blog about. Or you're not blogging because your craft is more visual in nature. Did you know that blog functionality can be used for more than just articles? It is an exceptional way to share your newest products, promotions or projects.
A blog by any other name
Consider the following 12 visual ways to use blog functionality to feature your business, your products, or your expertise. When using blog functionality for visual posts, you simply need to include a few sentences to provide context, and voila! You're feeding the search engines fresh content that's credible and relevant.
While these examples specify a particular type of business, consider them creative inspiration. Most of the ideas can be modified for other industries. You can utilize a variety of the ideas below for your posts, providing an interesting content mix for your readers while also helping you to maintain blog cadence.
Nutritionist or personal chef: Recipes, cooking videos or ingredient features
Jeweler: Latest looks or birthstone of the month
Health club: Videos of fitness classes or events
Web developer: Screencast instructions to update your website
Optician: Current frame styles highlighting fashion trends
Realtor: New listings for sale, for rent or recently sold
Retailer: Spotlight individual products with creative uses
Photographer, artisan or graphic design firm: Portfolio item highlights
Hair salon: Cuts and styles for various ages and hair types
Interior designer: Before and after photos with description of recent project
Landscaper or arborist: Shrubs and plantings for various soil conditions
Personal trainer: Exercise descriptions with illustrations and tips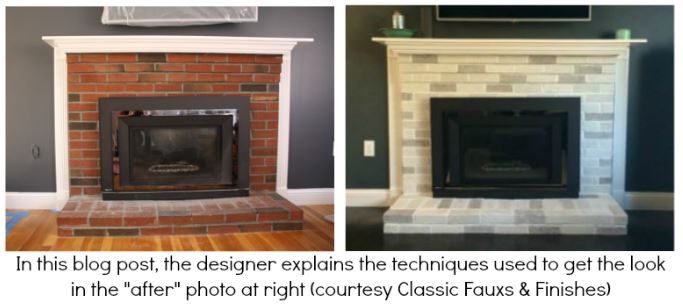 Take the blogging plunge
Getting inspired? Let's drill down a bit further. Say your business is the optical practice cited in the examples above. Since your representatives offer new collections of frame styles with each season, one blog article per quarter could highlight the season's fashion trends. Your annual eyeglass sales events twice yearly and contact lens promotions once per year provide inspiration for three additional blog posts.
To fill in the remaining months of your editorial calendar, consider articles which highlight your expertise, such as a case study about laser eye surgery or tips to keep your eyes happy during spring allergy season.
Blogging is a powerful way to build your authority and amplify your appearance in search results. It is a commitment, however — determine how often you can blog and create some evergreen posts to ensure that you maintain cadence even when "life happens."
Read on to learn more about blogging best practices, or contact us: we partner with individuals and businesses and can help you by creating sustainable processes, modelling behavior and coaching you on effective blogging — to simultaneously grow your knowledge and your business.