Tidbits of Wisdom: Google Analytics Referral Sources
Today's post is our first in a new feature called "Tidbits of Wisdom." We understand that business owners are overwhelmed, to say the least. Growing your business while working in it is a challenge and it can be difficult to see the big picture. Days, weeks, even months can pass while you take care of this one customer, this one program, this one deal. In The E-Myth, small business expert Michael Gerber discusses the need to shift your focus from being the best technician to taking deliberate steps to build processes which grow your business from a more strategic perspective.
We're not offering a downloadable book or 20 sites to research here. The idea of Tidbits of Wisdom is to offer advice in micro-sized chunks — consumable morsels of knowledge that you can implement immediately, to improve your marketing effectiveness and help move your business forward strategically.
We've posted before about the value of Google Analytics to understand which of your marketing efforts are most effective. If you don't have an easy-to-navigate analytics program (like Google Analytics) on your site, make that your top priority for today.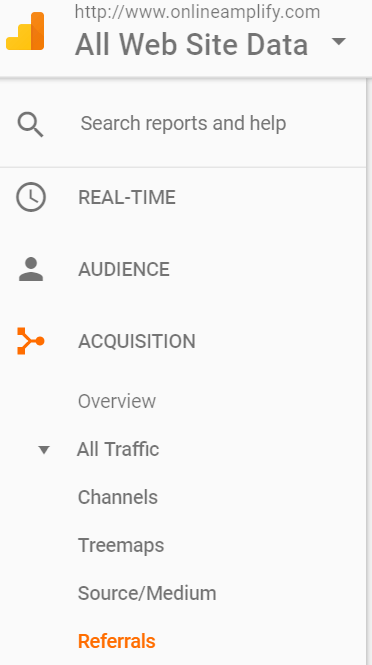 The referral sources in Google Analytics identify which sites are driving traffic to your website. This information is extremely valuable in targeting your marketing efforts to maximize your results.
Access referral sources from the left side navigation in Google Analytics. Click on Traffic Sources, then Sources, then Referrals. The resulting referral sources is a list of urls that sent traffic to your website during the specific time period searched. For each referral source, view the number of visits, average number of pages viewed, duration of the average visit, percent of new visitors, and finally, the bounce rate (whether they clicked away from your site within a few seconds of viewing — lower is better).
Data can be overwhelming. But stay with me here. By digging into the metrics associated with the top 10 referral sources, you can gain great insights. What's important?
Start with pages/visit and visit duration. Find the sources with higher values than average for your site. These are warm leads — visitors who looked at more pages of your site or who spent more time. Visit the referral sites and consider how you can leverage the interest of each – perhaps a special offer for a particular community, direct engagement on social media, an offer of a guest blog post, or a co-marketing initiative.
While broad marketing efforts may be quicker to implement, more specific or targeted marketing efforts are likely to be most effective in gaining new business. And the referral sources on your website offer experiential data to help you refine your marketing approach.
Need help getting started? Contact us.