A Rookie Phrase You Don't Want On Your Website
Your website is the primary online face of your business. As such, you want it to be compelling, to effectively convey your brand voice, and to offer an efficient and useful experience for your visitors. At the same time, you have certain goals for your business, and your website should naturally guide the visitor toward accomplishment of those key conversion goals.
While you may want website visitors to take a variety of actions on your site, not everything can be top priority. On each page, the conversion goals should be relevant to the content of that page, offering the visitor a natural and logical path to take the next step.
A few years back, the most common phrasing to lead visitors to additional website content was the phrase "click here." While it's descriptive, it's neither the most effective nor savviest way to get people to click, and furthermore, it makes you look like a rookie. So how do you get visitors to explore your site and encourage click throughs to your key goals?
3 Ways To Encourage Click-Throughs (Without Saying "Click Here")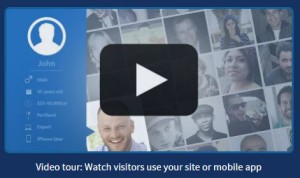 1. Offer a video demo
Not only is use of video one of the top ways to attract the attention of search engines, demonstrating the value of your product is also an extremely effective way to move visitors toward purchase. Rather than stating "click here to see how our product works," offer a video demo to show the visitor. Don't forget to include a few words to provide a context, like those on the footer of the screen shot.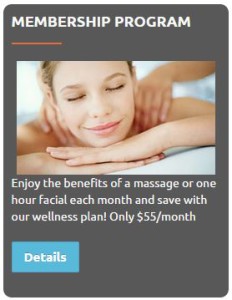 2. Use an image and teaser copy
Lead visitors to explore further by integrating a relevant visual and a snippet of content to peak their interest. With the proper metatags included, the graphical element provides a signal to search engines, while the combination of an image and a consumable tidbit of content is very effective in getting the visitor to click through for more detail.
3. Add a contextual link

While the words "click here" are generally undesirable, too many images can compete with one another and become a distraction. In some cases, contextual links, embedded within the copy, may work most effectively. Be intentional when selecting the words to hyperlink, taking care not to hyperlink an entire sentence or paragraph.
In determining the linked text, consider what the reader will encounter upon clicking through. Is it to learn more? View a demo? See customer testimonials or review case studies? When descriptive words become the actual hyperlink, a signal is provided to search engines reinforcing the relevancy of the link destination. Remember to highlight your text links in color, bold and/or underline to convey to the user that they are hyperlinked text.
Take a few minutes to look over your own site and replace any cases of "click here" with a more effective alternative. Interested in more helpful advice to amplify your online effectiveness? Contact us.