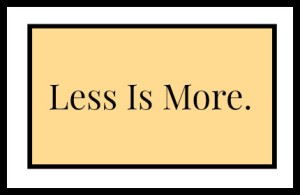 Do you know someone who takes forever to tell a story? Despite their best intentions, they wander off on endless tangents and digress with irrelevant details. By the time it's completed, the point of their story is long lost.
While in a social setting a series of polite nods may be the norm, online disdain is expressed through a swift click away. With the enormous amount of our time spent online, we demand that each interaction be efficient, productive and fruitful.
This post has been updated for relevance and timeliness. Read the refreshed post.