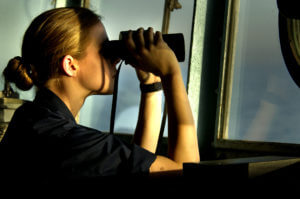 Google has changed the rules again. Not a search algorithm change this time, but rather a shift in the display of results for local searches. Prior to the recent change, a general search such as "hardware stores haverhill ma" would return a display of seven results. Each of the top results (known in the SEO industry as the "7 pack) included the business URL, address and phone, Google reviews and a pin on a Google map.
3 is the new 7
The new results from a local Google search now feature three listings (referred to as the "3 pack" by SEO specialists). These more streamlined results include the business name, reviews summary, and the time the business will open or close.
While a Google spokesperson states that the new display offers more relevant information (in response to an inquiry from Search Engine Land), the results have three noteworthy omissions:
A complete street address (only the street is included)
Phone number
Any reference to Google+ (not surprising)
What else is different?
Oddly (since Google claims to be deeply focused on user experience), the business name is not highlighted to show it's clickable — although it is. Upon clicking on the business name, the resulting display provides a more comprehensive summary of the business' online presence, including website, reviews and other results specific to the business.
The initial 3 pack display includes a directions link connects the user to Google maps, a nod to mobile users.
How to react if your business was #4?
Whether the new display is a logical next step in Google's focus on optimizing results for mobile search, or an effort to get more sponsored listings (paid advertising), it's the new normal for local businesses.
And where Google goes, other search engines typically follow. Regardless of where your local business is appearing in the search results, focusing on key factors for search should be an ongoing effort. With Google's most recent shift in display of results, make certain your website is mobile-friendly, solicit client reviews and maintain an active presence in social media to attract customers through multiple channels.
Need help? We offer a free consultation.