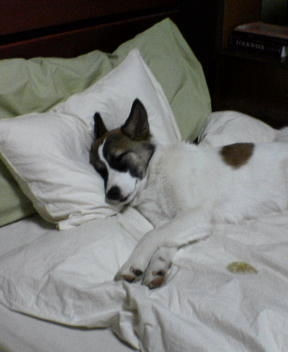 Emerging after the long Thanksgiving weekend can be like having to crawl out of bed before the thermostat calls for heat on a cold morning. The warmth of family, friends and downtime is like a snug blanket shutting out the winter chill, and doffing it is a challenge.
For many of us, the joy of Thanksgiving is its simple premise: Appreciation of family, a respite from work, delicious food. In our always-on lives, that simplicity is a blessing.
So as I reconnected, replenished and re-invigorated over recent days, I asked myself:
How can we make every day more like Thanksgiving?
Well, there's pie, of course. But while it's delicious, it's just too unhealthy for every day.
Family togetherness? With the holiday behind us, we all return to regular routines, engaged with school, work and activities, making it more difficult to carve out family time.
How about down time? That's a good one. I always find that words flow more easily after exercise, some fresh air or a break from the office. While I have good intentions, I'm not always diligent about keeping them. Honoring my scheduled down time is a resolution for the new year.
How about less email?  That would indeed make every day feel like Thanksgiving. While the shopping season may cause our cups to overflow with personal email, there are some simple steps we can take to make our business email in-box look less like an overstuffed turkey. And while our own in-boxes will slim down, those we converse with will also benefit.
5 ways to reduce your email
Get specific.

When scheduling a meeting, offer logistical details within the initial email. Include your preferred meeting date and time, recommended location, conference bridge number or the link to join an online meeting. Add your availability for alternative days and times but don't leave everything open. Being specific on the initial email can reduce the responses from three, four or five to two: the request and a single confirmation. Consider using an online calendar invitation which enables the recipient to suggest an alternative day or time while capturing the event on both calendars simultaneously. Once and done, thank you.
Do unto others. Don't copy others on an email until it's necessary. Often, a single email becomes a dialogue, and the succession of emails can clutter in-boxes unnecessarily. Your boss needs the end result, not every detail. Wait for the back-and-forth to be resolved; then forward a single email with your summary and the email stream attached. Your manager will be thankful.
Pick up the phone! The rule of three applies here. Once an email has volleyed back and forth three times, a phone call is likely to present a more efficient result. Even if you don't reach the recipient directly, leave a voicemail message to quickly convey your needs. A bonus: an actual voice offers the tone and inflection missing from written communications.
Wait to hit "send." While powering through your in-box and responding to each email in succession can impart a feeling of accomplishment, it's not always the most effective approach. Grouping activities relating to each client enables you to reply to several emails with a single response. As you adopt this approach, you may notice those you converse with over email responding in kind. Give and you shall receive.
Don't have the last word. There are many situations where an email response isn't necessary. Watch out for irritating habits like replying to all when your message is directed to a single individual. If plans have been confirmed, responsibilities divided, logistics settled — is there a need to say more? If not, bite your tongue and step away from the keyboard.

Getting into the groove of paring back?
These related articles offer guidance on improving your effectiveness while reducing the noise.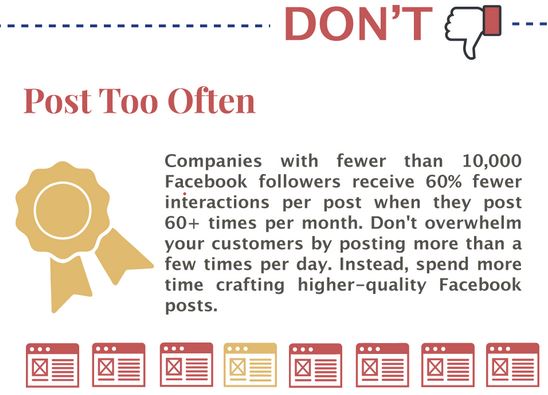 Facebook: Did you know that engagement on Facebook is reduced when business pages post more than twice daily? See the details in this Hubspot article.
Website: The most effective content is concise, direct and impactful. Show your visitors respect by not inundating them with superfluous details. Read about the power of less to captivate website visitors.
Email marketing: Feed your audience their preferred fare. Offer your email subscribers control to select the types of information they are interested in as well as email frequency.