How To Be Sure Your Facebook Fans See Your Posts In Their News Feed
Effective Facebook marketing involves getting engagement from your fans. More than just liking your page, you want fans to comment and share your posts. But how can they engage if they don't even see your posts? A couple of months back, Facebook changed their algorithm — yet again — resulting in posts not appearing in the news feeds of many fans who had previously "liked" the page.
If you are a fan of our Facebook page but haven't seen our posts in your news feed recently, you can see our posts again by making a quick change in your settings.
From your personal profile, go to the Online Amplify Facebook page. Next to the "Like" button is a gear icon with a drop-down menu. Select the first item, Add to interest Lists, to receive our posts in your news feed. Please let us know which topics are of interest you by sharing in the comments.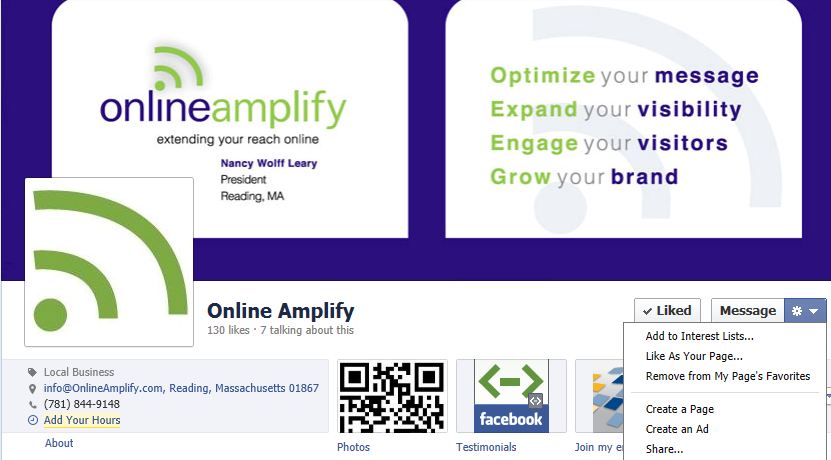 If you have a business Facebook page, share this post with your fans so that they see your Facebook posts in their news feeds and are able to engage with you on topics of interest.