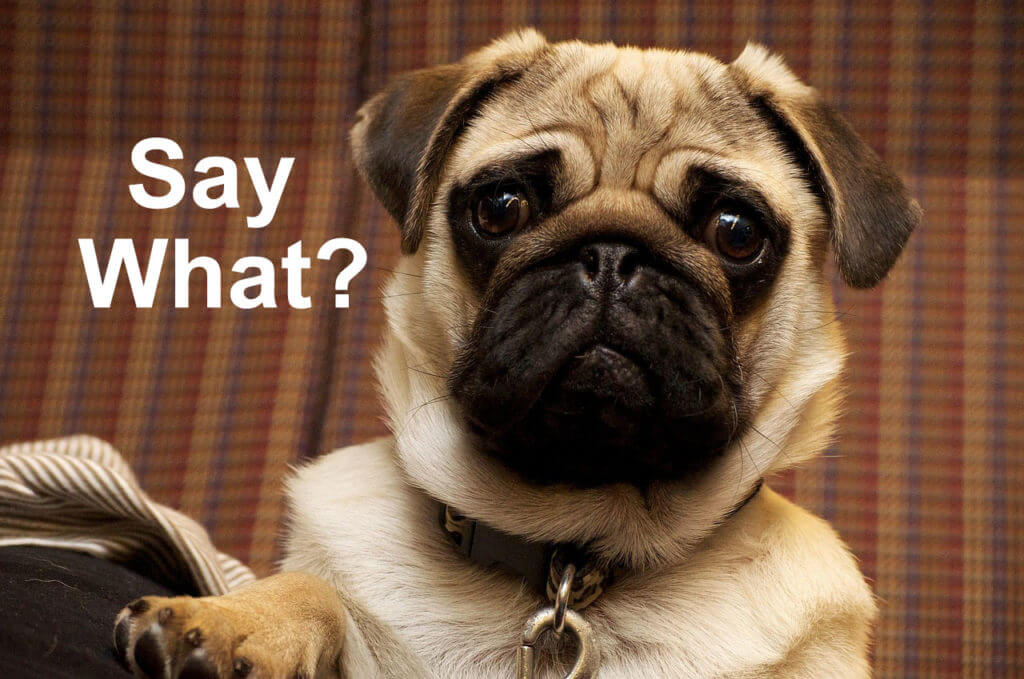 You know your craft. You're an expert. You've been at it a while and understand the ins and outs, the potential pitfalls, the manufacturing process or delivery system, not to mention the sales cycle, channel strategy and profit margins. So writing about it should be easy – right?
Often, it's not. Once you're an expert, that industry lingo, chock-full of acronyms and niche-specific terms, becomes part of your everyday vocabulary. You "talk shop" without even realizing it. And when you're speaking with potential customers, they often can't even follow what you're saying, much less understand how you can help.
Verbiage on customer-facing materials needs to be understandable by the rookie, the would-be customer or client who needs your services. They need you, which is why they may not understand the expert lingo. Your copy must illustrate not only that you understand your business, but also that your industry expertise and the solutions you offer solve problems for your customers. The content for your website, brochures, collateral materials and correspondence needs to be in customer-focused terms.
Let's consider an example.
Say you're an educational consultant for children with special needs. You help families navigate the myriad of paperwork and government processes to secure the extra support to help their children succeed in school. In a roomful of special education professionals, you might talk about IDEAs, IEPs, 504 plans and the U.S. Department of Education's recent publication relating to mediation, state complaint procedures, due process hearing, resolution sessions and expedited due process.
But the parents of a child recently diagnosed with autism just want to know that you can help. Their child is struggling and they are in emotional pain. They can verify your credentials through their own research; what they want is assurance that you can guide them through the necessary assessments and evaluations to secure help for their child.
Don't obligate potential clients to wade through complicated or industry-specific jargon. Follow these five tips to create user-focused content that avoids "tech-speak."
1. Tell it like it is. Start by crafting content that explains in the most basic terms how your services solve customers' needs or wants. Measure every word and if it wouldn't be clear to a sixth grader, revise it. Limit the description of each individual service to a couple of sentences; you can expand later.
2. Provide examples of how you've helped clients. Offer a series of cases which each address a specific challenge and how your expertise or services helped alleviate it. A prospective customer who can see that you have solved similar problems is more likely to contact you for help than one who is overwhelmed by verbose copy filled with lofty industry jargon.
3. Eliminate expert terms or define them. Use phrasing that a potential customer or client would use in an online search to find someone with your knowledge or skills. Consider use of a Glossary link or Frequently Asked Questions (FAQ) page to explain or debug industry terminology.
4. Create an emotional connection. A potential client has a need or challenge that you can help resolve. He may feel overwhelmed, frustrated, upset, or ill-equipped to deal with the situation he is facing. Use language that captures the positive emotion the customer will feel when his problem is being capably addressed.
5. Offer proof. Include testimonials or reviews which speak to how you solved a particular problem for a customer. If your service is visual, a gallery or portfolio which shows before and after images can be very effective — a picture is worth 1,000 words.
Now take a few minutes to look at your content to see how it measures up against these recommendations. Do you have work to do?