Google's Search Algorithm Hummingbird: SEO Meets User Experience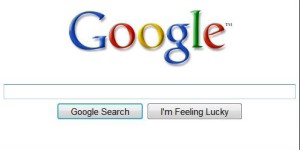 Gone are the days of trying to figure out a way to get the information we need. Whether we turn to social media, search or Siri, we simply beckon and are provided with more data than we can imagine using. Improving the relevance and usefulness of that data is the arena of search engine algorithms. While social sites offer filtering tools like hash tags to enable users to refine results, search engines tweak and refine their search algorithms.
Top search engines such as Google, Bing and Yahoo, as well as lesser-known ones including Dogpile, Blekko and StartPage continually evolve their search algorithms to provide the most relevant results to the multitude of searches. Since the majority of searchers don't review results beyond the first page, website owners are on an eternal quest to rise to the top of the search results.
As the most popular search engine, Google's search algorithm updates impact the largest number of users and may pave the path for search algorithm trends. Their goal is to deliver results that are most useful for the searcher. Substantial changes in search result placements for well-known companies have resulted from past algorithm updates known by names such as Panda, Penguin, and Caffeine.
Hummingbird: Precise and fast, according to Google
Google's most recent search algorithm update, known as Hummingbird, claims to improve the search results delivered for complex or conversational queries. Hummingbird search results are based on a review of the entire search phrase in context, as opposed to individual words within the search string. Perhaps more significantly, Hummingbird serves results based on an understanding of the user intent, placing greater emphasis not only on the uniqueness of content, but also on its usefulness.
Known as semantic search, this evolution in search benefits the customer, as it aligns search engine optimization with the field of usability, which focuses on the user experience. Rather than placing the burden on the searcher to determine the appropriate keyword phrase to be served the best results, semantic search is more intuitive.
Search engine optimization for your website
Whether refining your SEO for Hummingbird or simply applying the best search engine optimization practices to your website, ongoing updates are required to achieve and sustain high rankings.
Search engines utilize a myriad of factors in their search algorithms and continually tinker with the weighting of the factors in a quest to deliver better results to searchers. Rather than chasing the nuances of a particular update, serve users most effectively by optimizing the areas below which are increasingly factored into search algorithms:
Content: Is the content high quality, original, user-focused and useful? Is it frequently updated, such as through regular blog articles?

Credibility: Does your site convey authority, as evidenced by inbound links from expert, high-profile sites and shares in social media?
Coding: Does the HTML code contain all the required signals such as keywords, title and description tags and headers?

Crawlable: Is the site architecture well-crafted, making it easy for search engines to find and index the pages?
Has your site been impacted in the past few weeks by the Hummingbird update? What strategies do you use to increase your website visibility? Please share your comments.