Without question, overwhelmed is the word most often used by new clients when discussing social media marketing. Crafting creative content, managing functionality changes and maintaining cadence is hard enough on a single platform (never mind on three or four).
My response — in fact, my mantra for social media — is to start small, with a strong and credible presence on a single platform where your target audience spends their time. Once you're in the groove, layer in creative sharing strategies and additional platforms as outposts. Your original content can be modified to fit other platforms and repurposed.
To encourage you not to abandon the social ship before you've even boarded, we're offering these social media case studies which illustrate how you can catch the wind with social media. 
Who? Hoo? Hootlet – Case study #1
Our client Sherry uses Facebook as her primary platform. In fact, before she launched a blog, she utilized Facebook status updates as her blog platform. Some of her status "updates" were as long as 600 or 800 words. Fortunately, we were able to set up a WordPress blog on her website, providing a more robust platform for blogging. She's in the zone — effectively maintaining blog cadence and repurposing her posts on Facebook several times over a period of days or weeks, using different teaser text each time. Sherry is happily aboard the social ship, comfortable at the helm on Facebook. So it's time to raise the bar (or maybe we should say – hoist the sails?).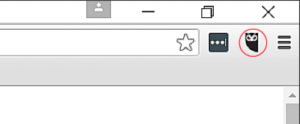 Enter Hootlet. Hootlet is a Chrome browser extension that uses Hootsuite functionality, enabling a user to easily share and schedule online content including blog posts. While it can be used in different ways, for Sherry we use Hootlet to repurpose her Facebook posts in Twitter, extending her blog's reach to new audiences.
Boost your best – Case study #2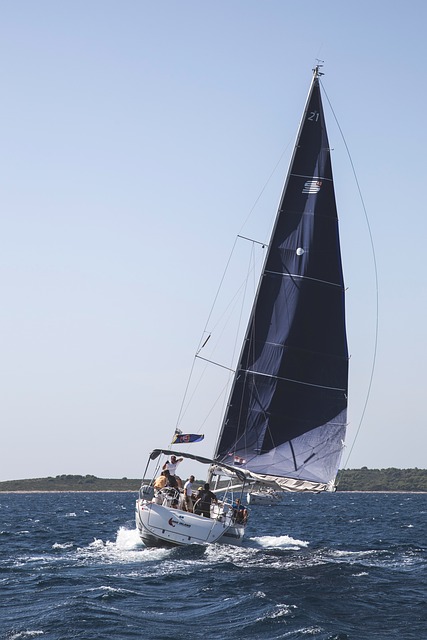 While Sherry (above) achieves superb reach and engagement on Facebook, recent algorithm changes have taken the wind out of the sails for many business pages. To inspire businesses to consider paid promotions, Facebook offers advertising options that cost little more than a cup of coffee.
We realized that we needed a new approach for clients whose primary audience was on Facebook. With such a low risk, we tested the waters and found success in the paid advertising arena for several clients, including Pete, who runs an eyecare practice with four offices.
Before heading out to sea (or plunking down the credit card), we engage in a little market research for Pete. We develop a marketing campaign, post several status updates on Facebook and review the insights to determine which post generates the best engagement. That's the one we promote on Facebook via a boosted post or a Facebook ad.
Whether we choose to boost a post or create a Facebook ad, the paid promotion will trigger Pete's post to appear in the news feeds of a larger audience than the original (non-promoted) post. Good, we're catching some wind!
But business is not a leisurely afternoon cruise … are we headed toward our desired destination?
You are seeking not only a larger audience, but also a more targeted one. Paid Facebook advertising offers filters to refine your target audience by a variety of demographic factors, such as geography, age, gender and interests. And a targeted audience is more likely to interact with your posts — engaging through likes, shares and comments, increasing your exposure to even more people who are likely to be interested in your content.
If you're ready to raise the sails on your social media, contact us. We'll help you catch the wind.