If you truly want to grow your business, it's time to face reality.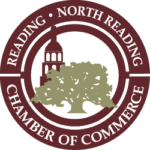 What's the initial impression of visitors when landing on your website? Are they able to accomplish what they came to your site for — quickly?Is the content user-focused or internal jargon?
Do you depend on visitors stumbling onto your site — or worse, worry that if prospective clients do find your website, they'll just click away because it's not very compelling?
Join me for an evening of informal networking and learning, sponsored by the Reading-North Reading Chamber of Commerce. I will be presenting tips to help you optimize your online presence, improve your authority and expand your reach.
Extending Your Reach Online
Thursday, May 19, 2016
5:30 pm – 7:30 pm (presentation will begin around 6:00 pm)
The RESIDENCE At Pearl Street, in the library
75 Pearl St, Reading, MA