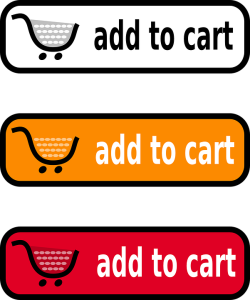 Are you still hesitant about selling online? The train is out of the station and it's time to get aboard.
Two recent articles in Internet Retailer Magazine highlight just how far online shopping has come in the US. With growth of almost 15% in 2015 for the sixth year in a row, our "new normal" shopping excursion is a virtual experience. Incredibly, when excluding items not typically bought online — like fuel and automobiles — eCommerce in 2015 accounted for all of retail sales growth and then some, according to Stefany Zaroban, Internet Retailer's Associate Director of Research.
Price parity
It wasn't long ago that purchasing online meant trading price for convenience. Online shoppers were willing to pay a pricing premium —  plus shipping — for the ability to shop 24/7. Those days are waning.
Savvy consumers have capitalized on the availability of online pricing information with a practice known as "showrooming" — previewing items in brick-and-mortar retailers before purchasing online at a lower price. Over time, this practice has caused an evolution to the pricing landscape, diminishing disparity between online and offline retailers. Anthem Marketing Solutions, which publishes an annual online-offline pricing survey, predicts that the practice of showrooming is fading as brick and mortar retailers reduce pricing to more closely mirror online prices.
A virtually stellar experience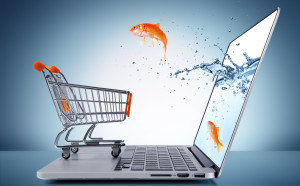 Successful online retailers utilize feature-rich eCommerce platforms to provide shoppers with an experience that closely approaches the in-person shopping process. Multiple views, zooms, and videos of products in use offer a sensory experience that simulates actually handling the product.
Online reviews address potential questions and provide real-life input. An efficient check-out process and one or two day standard shipping, strategies used by eCommerce leaders like Amazon and Zappos, reduce online shopping cart abandonment.
How can I help you?
So as online shopping becomes more efficient, how can offline retailers compete for customers? Marketing promotions, loyalty programs and effective ongoing communication through email and social media all contribute to staying top of mind. But to close the deal, a good customer experience is non-negotiable.
While an online chat may clarify a question about sizing or fabric, it doesn't compare with an engaged sales associate who actually helps a shopper with the decision process, suggests alternatives and offers an opinion. And even two day shipping doesn't provide the immediate gratification of leaving a store with your purchase in-hand. Despite our love of all things digital, we still crave human contact. Independent retailers in particular understand and capitalize on creating a humanistic, memorable in-store experience.
Best of both worlds
Just as brick and mortar retailers can learn from eCommerce sites, online-only retailers should consider best practices of successful brick and mortar stores and seek out ways to replicate the experiences online. Whether you are selling online, offline or a combination, humanize the experience to close the sale.